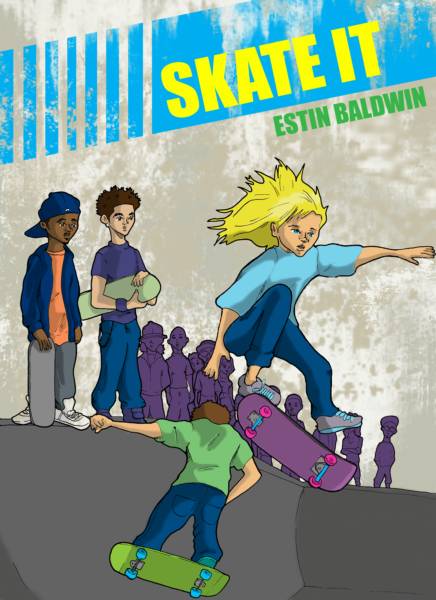 LAYING THE GROUNDWORK FOR

TOMORROW'S YOUNG AUTHORS AND ENTREPRNEUARS.

Meet Estin Baldwin a first time 10 year old author. He is the
youngest African American published author in America and the only one of  any race in his State (Michigan).
He enjoys drawing, writing, skateboarding, wrestling, playing baseball and basketball. He has received several trophies over the years for his athletic abilities in baseball. Because of his love for skateboarding, Estin decided to pen a lesson based book about four friends who set out to prove their mettle by competing in a national championship. The story follows the boy's journey to LA and all the bumps they encounter on the way! It teaches that values, perseverance, and setting goals pay off.
The story gives you an inside look at the summers most popular sport written by a very comical, observant, outspoken, and very creative little boy. Estin Baldwin is standing up for what he believes in...Faith, Love, Peace, Wealth, and Joy. He aspires to one day become an all star baseball player and to continue writing eventually breaking into producing and directing movies. His goal through this book is to inspire, promote, motivate, and encourage literacy among children and teens so they can also become authors of our tomorrow! Estin has just started Estin's Enterprise, LLC. which will design, develop, and distribute products in addition to signature products that will aide in his ability to promote literacy.
Read Press Releases dated January 11, 2010. & April 16, 2010
Keep your eye on this uprising star!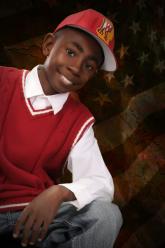 COMING SOON...

The Website for American Children Authors

National Association of American Children Authors

NAACA

Will focus on promoting literacy nationwide to encourage children to read, write, draw, and bring their imaginations to paper. It will provide grants for tutoring and resource programs that would enable children to become proficient readers and published authors.

Estin's Philosophy

IF YOU CAN READ, YOU CAN SUCCEED!